Kick Scooter Outlet #KBS
The #KBS Kick-Bike-Scooter Outlet guarantees you the best prices for the best kick scooters! We give you a full guarantee on all Outlet offers. Each offer is individually created, checked and described. In the text you can see the reason for the discount and any remarks. Sometimes the original packaging is damaged, or the parts are no longer sealed in the corresponding bags.
You are guaranteed to buy a new and absolutely high-quality article. Unless otherwise stated, you can always assume that the scooter is for 100% new and unused. Please note that our outlet offers are sent directly from the #KBS outlet. The delivery time is 2-4 days throughout Europe. (UK 2-3 days). If you have a question about our outlet kick scooter offers, please do not hesitate to contact our customer service today.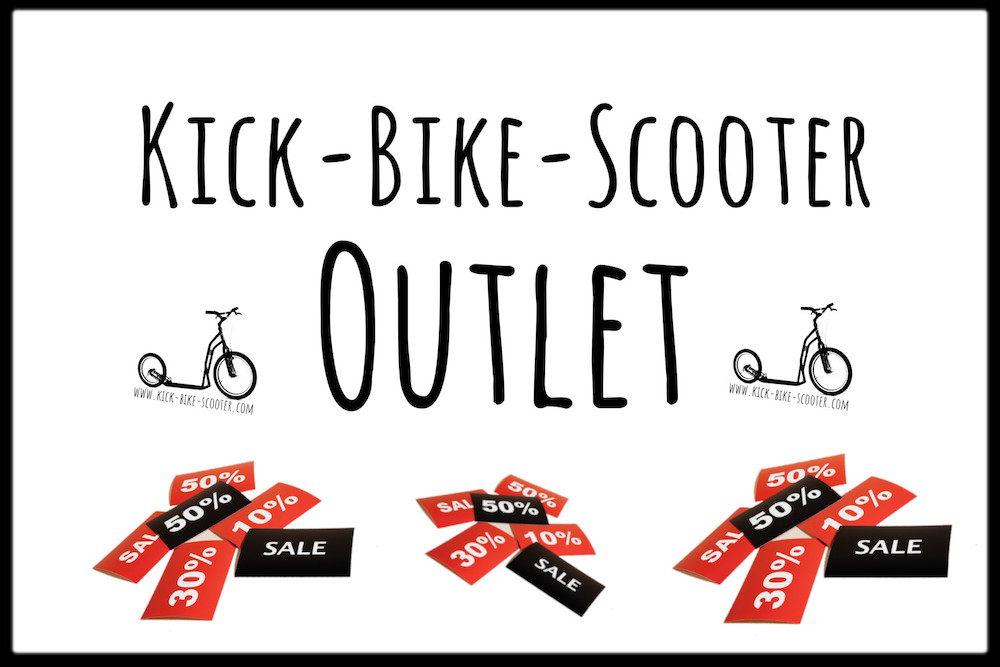 Cheap freestyle Scooter
Here at the #KBS Outlet you can find the cheapest offers of freestyle scooters on the net. It's worth coming back, maybe tomorrow your favourite trick and freestyle scooter will already be on offer with us. Beside extra cheap freestyle scooters you will also find all the parts you need to build your own scooter at an extra low price. We have wheels, griptape, bars, forks and much more - some with discounts of -20%, -40% and even -50%.

Kick Scooter parts and accessories
Browse through our kick scooter brand outlet and find the best Urban scooter accessories at an extra low price. The #KBS Kick-Bike-Scooter Outlet has discounts from 5 to 50% and more. Are you still looking for a cheap helmet for your scooter by a top brand? Or a dog race adapter for your first mushing attempts? Here at the Outlet we sell all articles from our extensive range at a small price. Profit from the outlet deals. All offers are only available while stocks last.