Buy scooters from 150 to 300 € online
If you were just thinking about ordering a high-quality scooter online and your budget is between around €150,00 and a maximum of €300,00, then we have very good news for you. The #KBS online shop has the best brands on offer for you and is always happy to advise you on purchases. Benefit now from our experience, from our low price and of course from the fast delivery.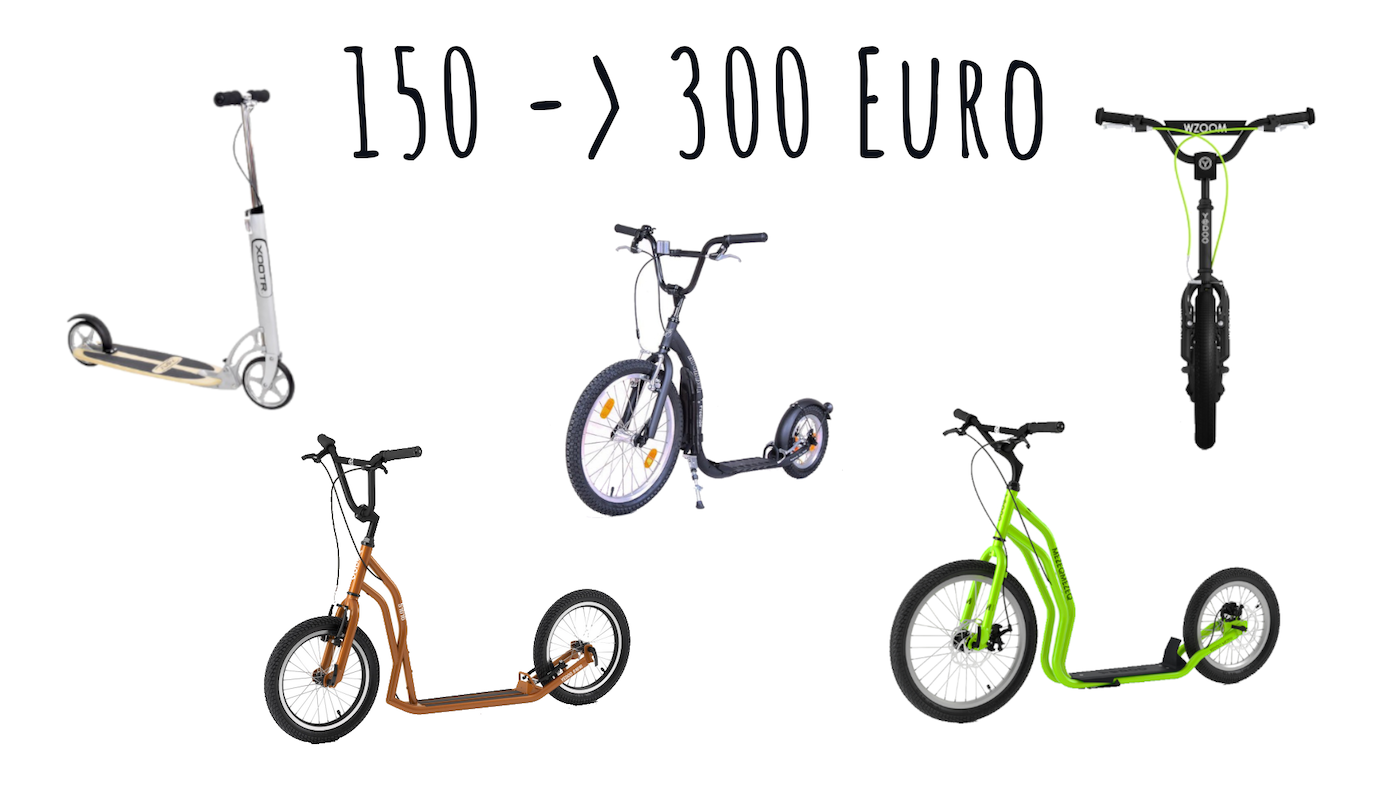 Kick-Bike-Scooter, #KBS for short, is your webshop and your path to becoming a top scooter. You will find the best brands in the scene with us. For example, we have offers from Yedoo and Xootr here between 150 and 300 Euros. Check out the modern city and all-round scooters for kids, teens and adults. A lot of fun while driving around and lots of curious glances are 100% guaranteed with the cool scooters.
It is often worth taking a quick look at our outlet for you. We have very cheap kickbikes and scooters and accessories on offer there in very small numbers. For example B-goods, returns and the like. So you might order a particularly expensive scooter at a particularly low price. We don't want to withhold the slightly cheaper scooters for under €150. Click on the links for more information or contact our english-speaking customer service today.

A little more budget, sometimes it's just twenty or more euros and you can choose one of the 75x different scooters from the upper class of the shop. The deluxe scooters start at around €300, with models between €350 and €500 being very popular. In general, a very high quality professional scooter is only about half as expensive as a comparable bicycle. Treat yourself to the cheap luxury of a high quality scooter and you'll enjoy a little more every day than you would on a model from the €150-300 class. To the overview with scooters from 300.00 € purchase price.