Roller skating
Roller skates are back and totally IN! The classic roller skates or in English quad skates are experiencing a major revival. Roller skating is great fun and works every muscle in your body. Roller skates have a total of four wheels per shoe, two in the front and two in the back. Here in the #KBS Funsport Shop you'll find an extra large selection of the most popular roller skates from the best brands in the scene.
We carry the exclusive and highly sought-after Roces classic roller skates in all common shoe sizes. Are you looking for a chic pair of roller skates from Roces Chuck? Today is your lucky day, we offer the largest selection and the best prices.
We at Team #KBS are brand partners of Roces and Tempish. Our roller skates are delivered directly to your front door from our own large warehouse. Deliveries are made throughout Europe, including shipment tracking.
We have roller skates for children and roller skates for adults in our store. In addition to the beautiful Roces Chuck roller skates, we have roller skates for the real daredevils. We proudly present the cool old school roller skates for playing roller derby and driving bowls. The Roces Kolossal and the PRO4 are a hit for all hardcore roller skaters.
For the shiny disco queens among you, there are the brand new Roces Piper roller skates in a roller disco look. Who's up for a roller-skating disco? We are there and dance a few rounds without hesitation. PS are the Piper's too colorful for you, then the simple RC1's will definitely appeal to you.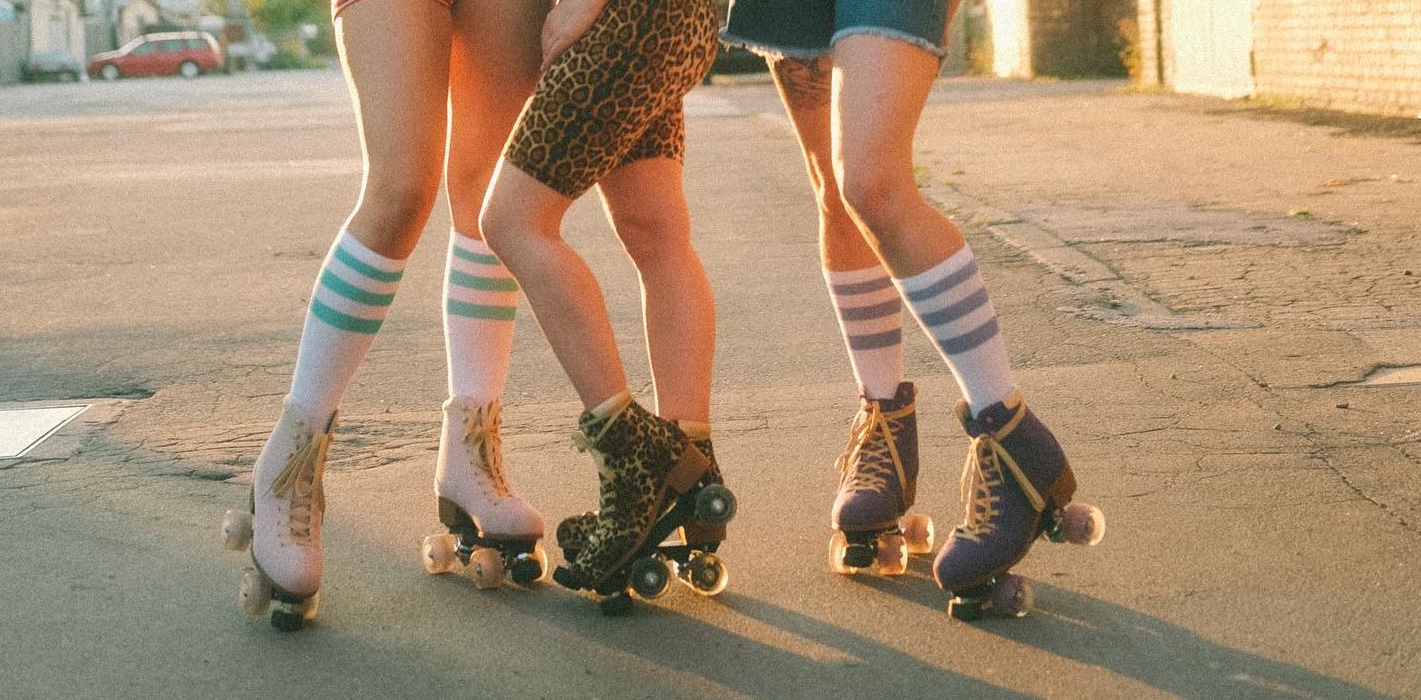 Roces Quaddy roller skates grow with the children. This way you are guaranteed to enjoy more than just a short season with the whole family of the new adjustable brands of roller skates. All #KBS children's roller skates are of the highest quality. We deliberately only sell a small but very fine selection of the best children's roller skates.
Roller skates children adjustable
Roller skates for kids make a great gift and are guaranteed to be very beneficial when it comes to coordination, balance and stamina. Here at #KBS there are roller skates for children where you can adjust the shoe size from, for example, 34 to 37. The children's roller skates offer a mechanism so that the high-quality roller skates can grow with the children. The adjustable roller skates are comfortable and breathable.
All children will have great fun with the great EU brands Roces and Tempish roller skates. The two top brands stand for very comfortable and very robust roller skates. Despite the hardness of the wheels, the roller skates are buttery soft. The adjustable roller skates for children also look great. Tip: Use the shoe size search filter and the color search filter. With just a few clicks you can see which matching roller skates are available.
Adjustable roller skates are a highly sought after and popular type of roller skate. The sticking point is the size adjustment mechanism. Only the best and most experienced brands know what is important in production. All #KBS roller skates for children can be reliably adjusted to the respective shoe size without any problems and without great effort.
We also like to recommend our adjustable inline skates for kids. Inline skates and ice skates are very similar. Roller skates or roller skates have a different riding experience. If in doubt, we are happy to advise you on the subject of roller skates vs. inline skates for kids.
Roller skates adults
Many of today's disco rollers saw the first pinnacle of roller skating in the 1970s. A feeling of riding and living that you will not soon forget. With neon leggings and a disco outfit, however, few dare to go out on the track these days. Youth and adults alike celebrate the rebirth of roller skates.
You will find roller skates for adults, teenagers and children. We carry all common sizes. Roces and Tempish have faith in providing the best skate brands for our customers. Skates Roller skates for every age group and for every project. It is best to order your new roller skates according to your shoe size. A shoe that is too big hinders driving, you have less control.
All our roller skates come with handy size charts for guidance. If your new roller skates from the #KBS Funsport Shop don't fit, we would be happy to discuss an uncomplicated exchange with you personally. Returns are your responsibility. Exchange at the door by the supplier is not possible, the second order usually reaches you before your return is back in our warehouse. If you like, you can keep the first order until you try the second larger or smaller pair.
We recommend that all customers try on their new roller skates for the first time while sitting on a thick carpet or similar surface. You slowly get up from your squat and gradually build up control. A big beginner's mistake is to try the new roller skates outside and stand on a hard (fast) surface. You have to learn to fall, and roller skating is not as easy as it seems!
P.S.: Did you know that high-quality roller skates have a damped shaft! The course of the wheels has been deliberately reduced. This way you ride smoother and you have more control while skating. The ABEC value of the ball bearings has only an indirect influence.
The hardness of the roller skate wheels is higher than, for example, inline skates. It is best to drive on a parquet or wooden floor. Slippery concrete paths or tiled surfaces are not particularly pleasant to drive if you do not have the optimal wheels installed. Before purchasing, make sure to order the correct wheels for your roller skates.
Here you go back to the #KBS Funsport category, where you will find all the daily offers. From time to time we also offer extra cheap show models or B-goods in our outlet.