Buy your new inline skates here and watch the ROCES team video to get a first impression of what is possible on inline skates:
---
Buy inline skates online
You are here in the #KBS Funsport Shop because you want to find out about the latest inline skates today, or you are about to order a pair of new inline skates. What is important when buying new inline skates? What should you pay attention to before the first test drive? The #KBS Funsport team shares all the tips and tricks on the subject: "Buying inline skates (online)".
We primarily offer high-quality street and skate park inline skates. Furthermore, we have a particularly large number of inline skates for cruising and sporty driving over medium distances. With us you will find inline skates with four wheels. Special speed skates and three-wheeled inline skates are not represented at the moment. All street hockey fans will find a small but very fine selection of street hockey inline skates from the top brands in a separate category.
There is another special separate category for the very popular size-adjustable inline skates for children. Our top brands in the shop are Roces and Tempish. All signature stunt skates by the Roces team riders are absolute top sellers. Light the fire and engage in the battle to become an aggressive inline skater!

Inline skate buying tips
Inline skates must fit 100% and should not be bought one or more shoe sizes larger. We recommend our customers to note the actual shoe size when ordering inline skates. Many models have single or double memory foam insoles which may provide a little more room if you remove them. If your toes are pressing against the front and you have a tight feeling in your foot, you may end up going up a size.
In the case of an inline skate that is too small, it is very important that you have tried it out exclusively in the house, ideally on a carpeted floor. If the first test drive took place on a street, there are often too many signs of use, so that an exchange is not possible. Here in the shop we can only accept new goods in the returns department without exception. Avoid extra costs and always test the size of your inline skates at home. Sitting comfortably on a chair with a soft surface, it works without any problems.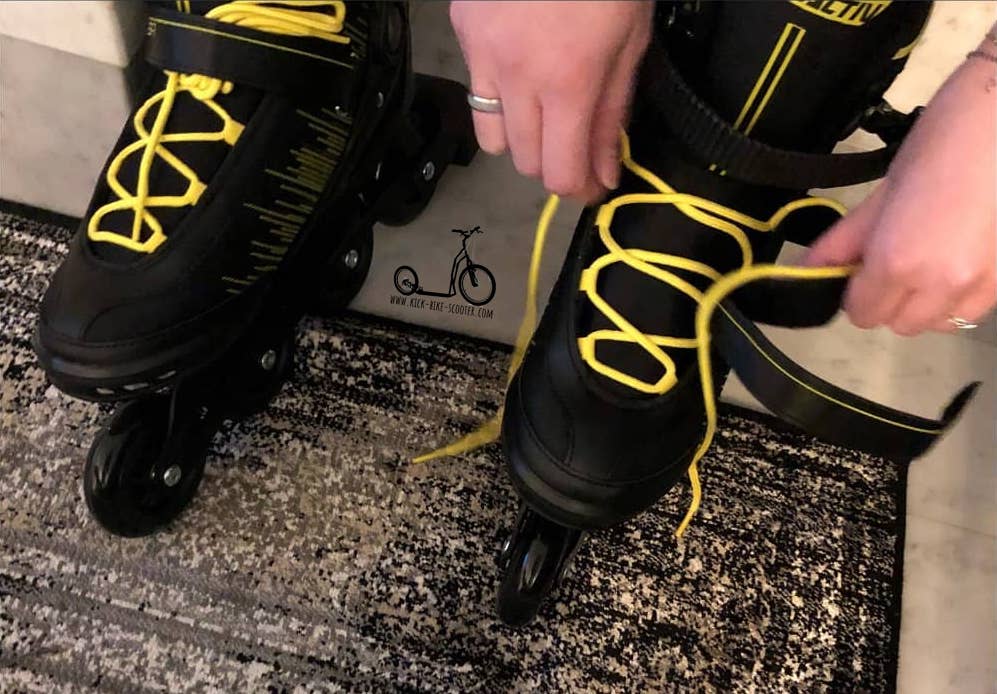 In the case of an exchange campaign, the return costs are borne by the customer, unless there is a technical defect. We deliver a large part of our inline skate collection to you free of charge within 1-3 days throughout Europe including tracking. If you want to be on the safe side, you can order a helmet and maybe even a complete protection set with the new inline skates. Good inline skate protectors are essential when skating in a half pipe or bowl.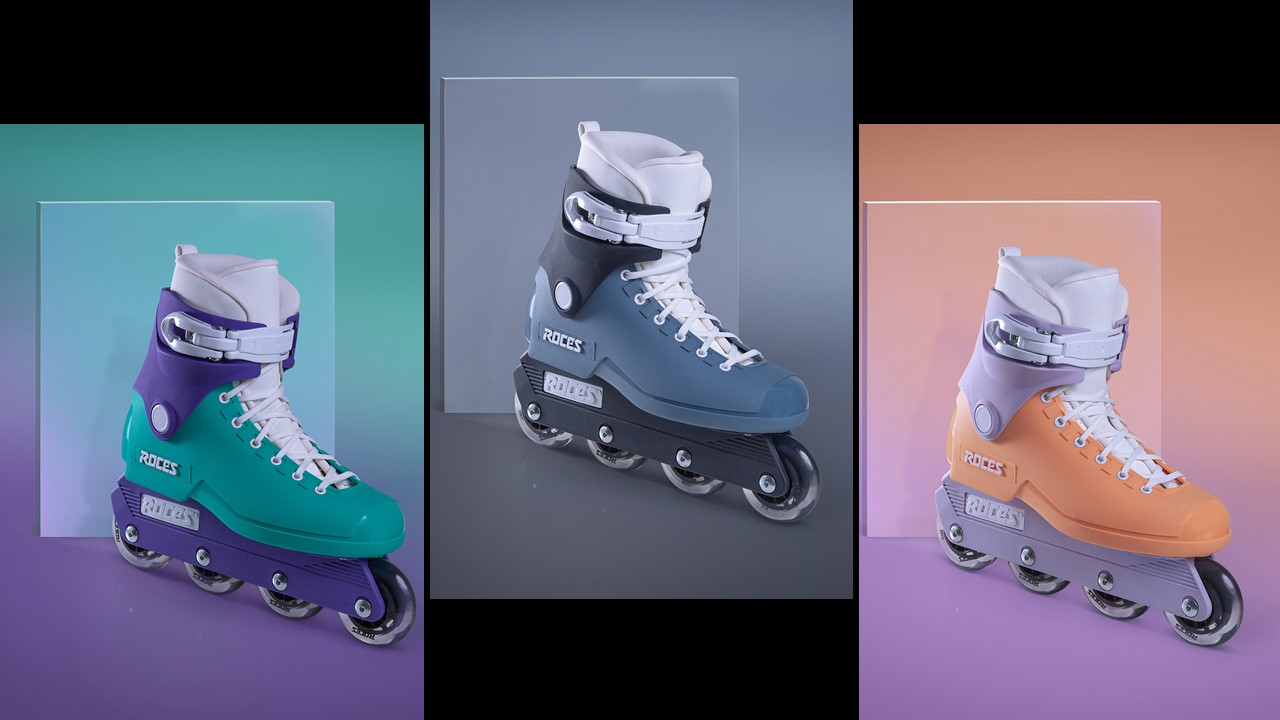 ROCES progressive Inline Skates Retro Look
Modern size-adjustable inline skates for children grow with the kids and can be used from shoe size x to y. So more than just one season of inline fun is guaranteed. Tip: use the size search filter to get the perfect product selection presented in the #KBS inline skate shop categories.
Real inline pro riders should click on the following link as quickly as possible. Here you will find the thick mobile skate and inline ramps for spontaneous sessions everywhere! If you want to take it easy first, fitness inline skates are the first choice. With the flexible and very light inline skates you get fit and can slowly dare to do crazy tricks. The difference between fitness inline skates and progressive stunt inline skates lies in the construction. Street hockey inline skates are an in-between model with features from both worlds of inline skating.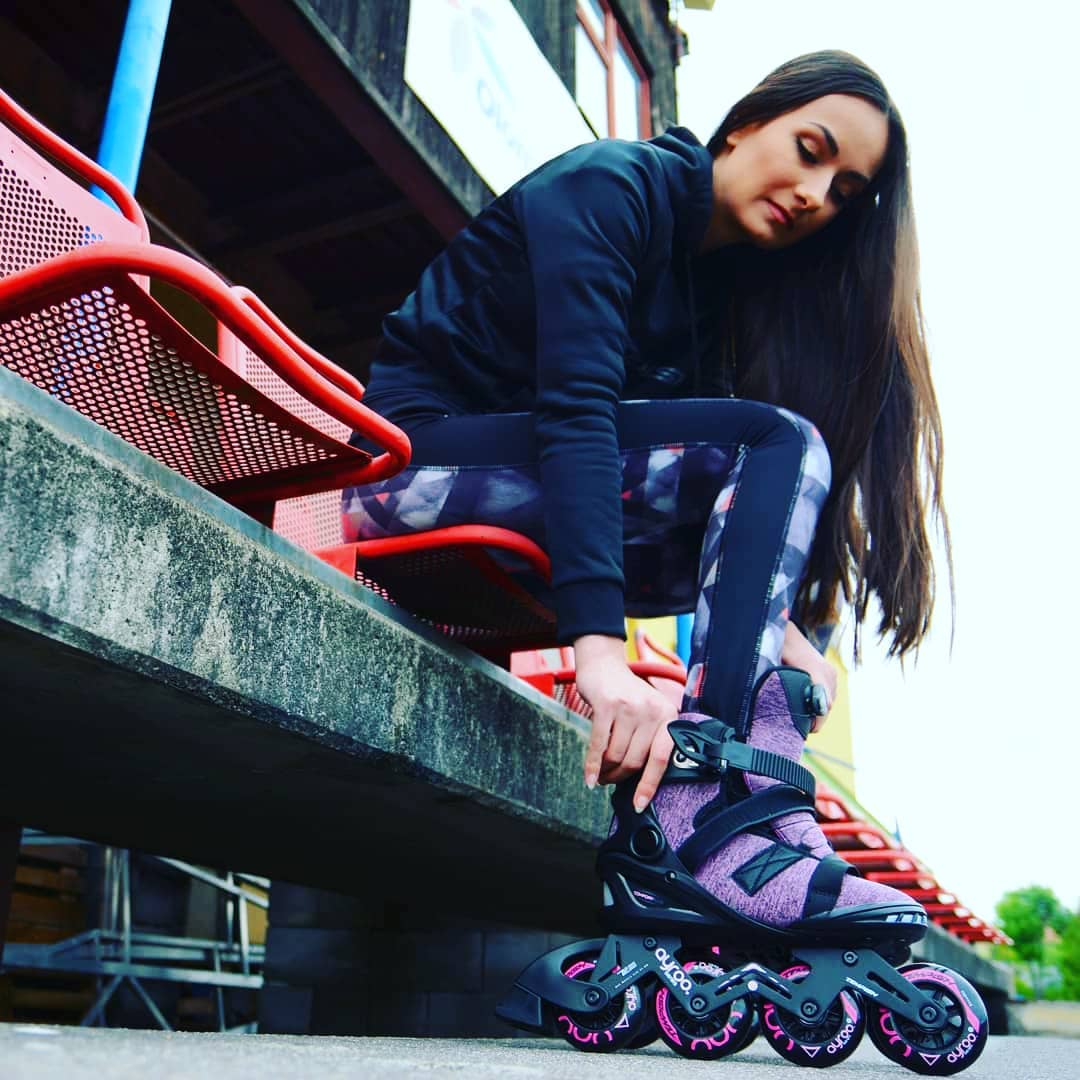 Fitness inline skates are relatively flexible and equipped with large, medium-hard wheels. The weight is very low and you can go inline skating for several hours without your legs getting tired. The fitness skates are usually equipped with a brake. Stunt and street hockey inline skates have to withstand greater and heavier loads. Be it a match on the street hockey field or skating in a skate park. Inline skates are challenged even more in street inline skating. Stunt inline skates are extremely stable and made up of several layers. The inline skate brands have made huge progress, especially with regard to shock absorbers.
The retro stunt and progressive inline skates of the 90's are experiencing a mega comeback and are being re-produced in full! Get on the hype and revive the inline skates in you. Nowadays, a new, even more blatant generation is on the 4x wheels at the spots. Show the kids your old school tricks and live the ROCES feeling together with the #KBS Inliner Team.